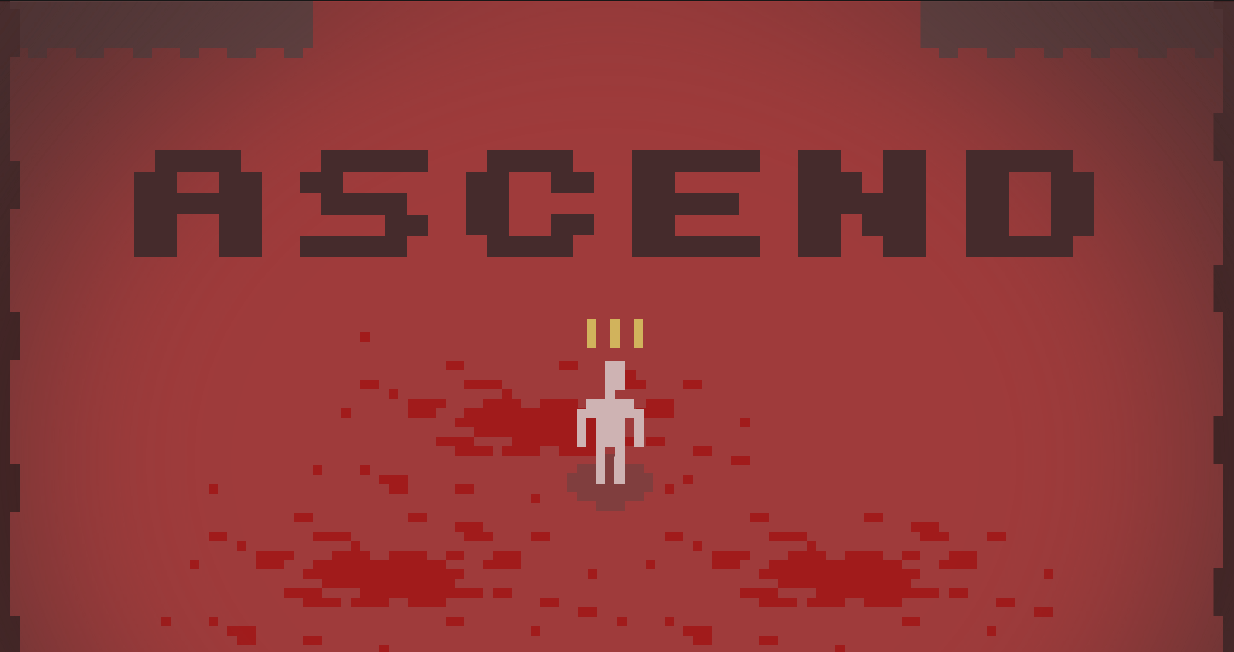 Ascend
A downloadable game for Windows and macOS
A hero exits a dungeon, losing his spells, his memories, and (optionally) his ability to control his bladder, as he does so.

You take over from this hero, just after his presumable victory, where he presumably conquered his enemies and saved the world. That's how these stories go.
But this dungeon won't let him leave without its prize, and that seems to be everything he has.
As you play, the hero will grow more feeble, which is what sets this game apart, and might also be a insurmountable flaw in its design.
Any feedback about your experience with this prototype is very welcome. It was a lot of fun to design, and while there are improvements in the design I'd like to still make, I'm finding it difficult imagining how this prototype could be made into a compelling experience (at the moment it seems more traumatizing than compelling).
This game was created during Pirate Jam 2017. A week long jam in Thailand, largely on boats, hosted by American McGee.

Download
Install instructions
Download the zip. Unzip and Run the Unity application within.