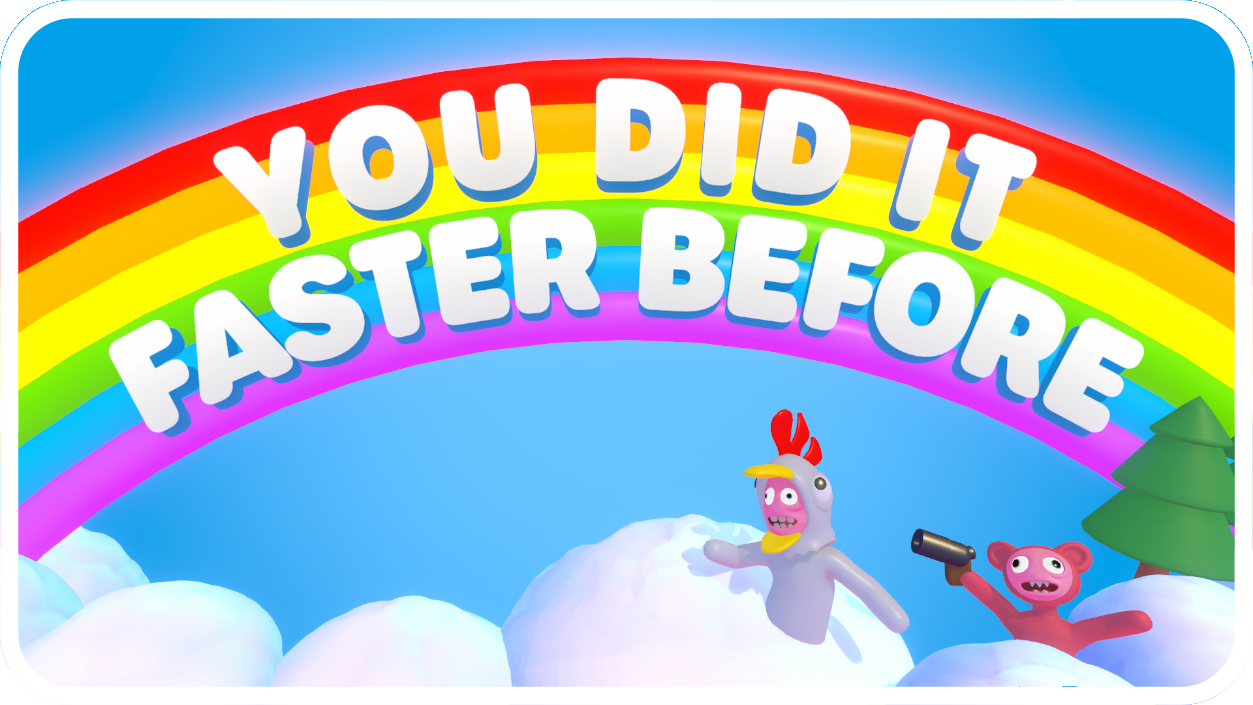 You Did It Faster Before
Comments
Log in with itch.io to leave a comment.
This game is amazing recommend it to every speedrunner out there.
Everything is pink, how can i fix this problem?
I really don't know... do you have an old graphics card? (we tried use some advanced new Unity engine features, maybe they aren't compatible with your computer?)
This is fun is there an area to post speedrun submissions?
Hmmm... We're pretty new to trying to make Speedrun games... where would you normally post? Do you mean like on Discord... or should we setup a forum on itch.io?
Here's the best time I've ever done (though obviously as the game developer it doesn't count... and also, I'm not the fastest of my friends):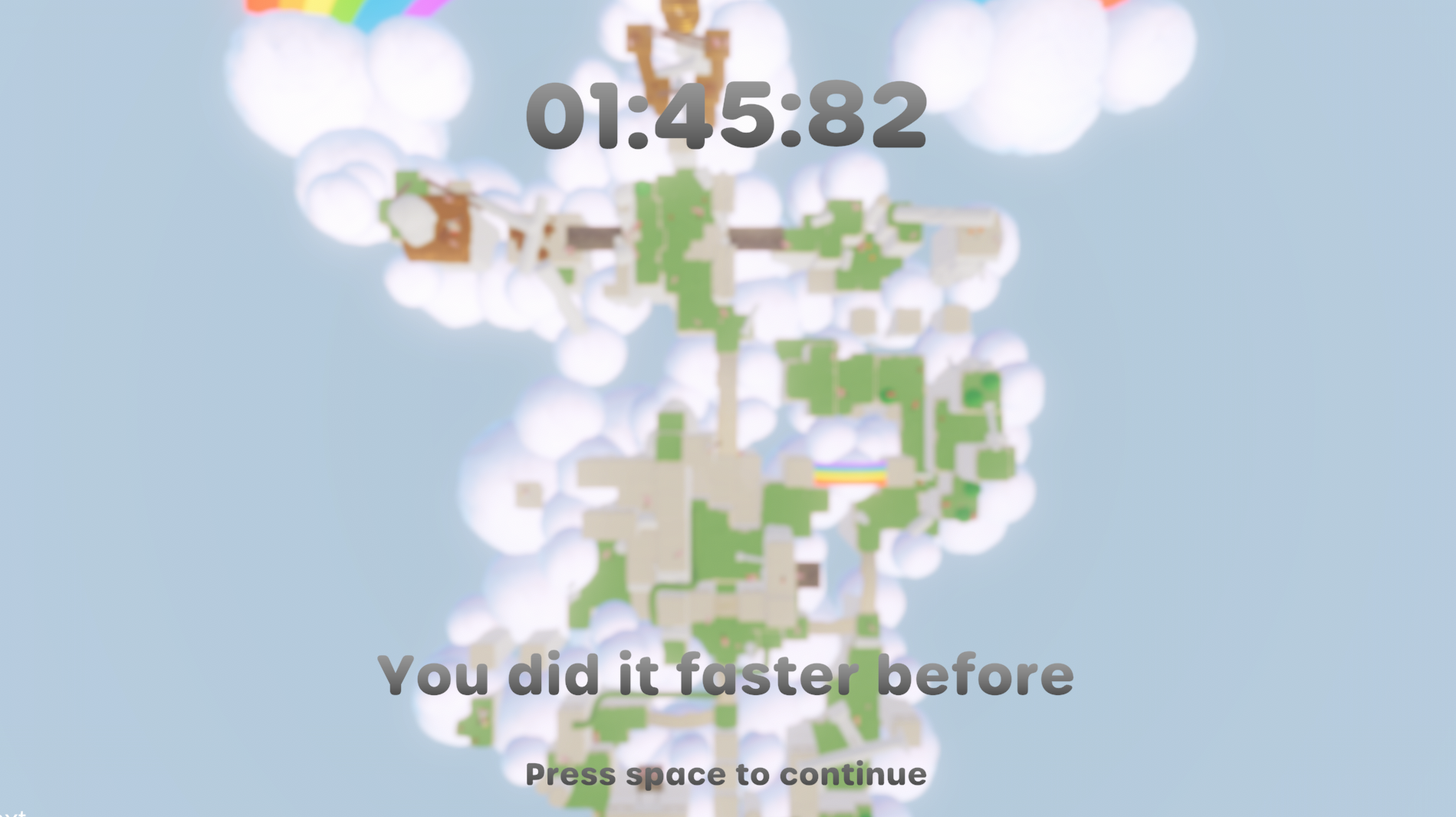 This was really fun to play haha! Here is my gameplay if you wanna see? :3
Amazing and funny game dev :D
Nice! First video!
Did you figure out you could right click to through a dagger or jump on enemy heads to gain height?